First Steps - NOSPR
Season 19/20
First Steps
First steps into the world of music. Workshops for parents with children (18 months to 2.5 years old), based on song as the most natural form of music language to the accompaniment of simple instruments.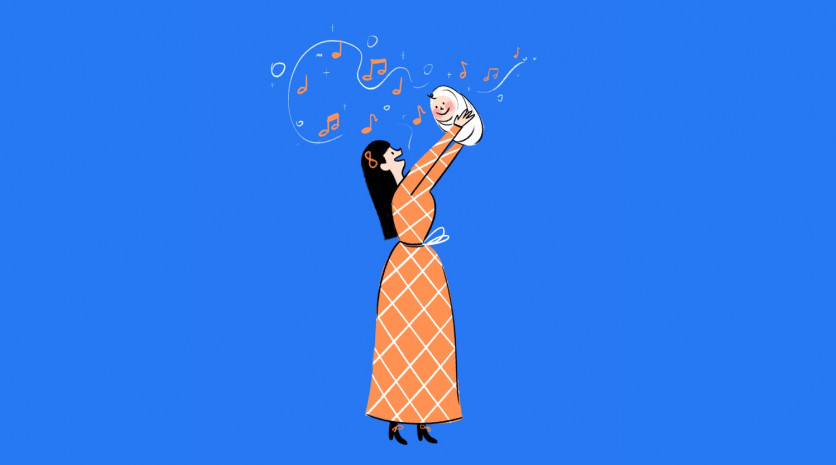 The package includes a Klanza scarf, gauze kerchiefs, feathers, balls, and everything that may help to "feel" and even "see" music.
For children, it is a time of carefree joy; for parents, a breather.

Days: Thursday,11 a.m.
Music workshop room
Tutor: Anna Lis
Single workshop price with a season ticket package: PLN 15 (The number of season tickets is limited)
Single entry price: PLN 20 (Single-entry tickets can be bought at the box office and online starting from Friday before the workshop; the number of tickets is limited.)
Workshops start in the second week of October.
Registration and information