First Steps - NOSPR
Season 21/22
First Steps
First steps into the world of music. Workshops for parents with children (18 months to 2.5 years old), based on song as the most natural form of music language to the accompaniment of simple instruments.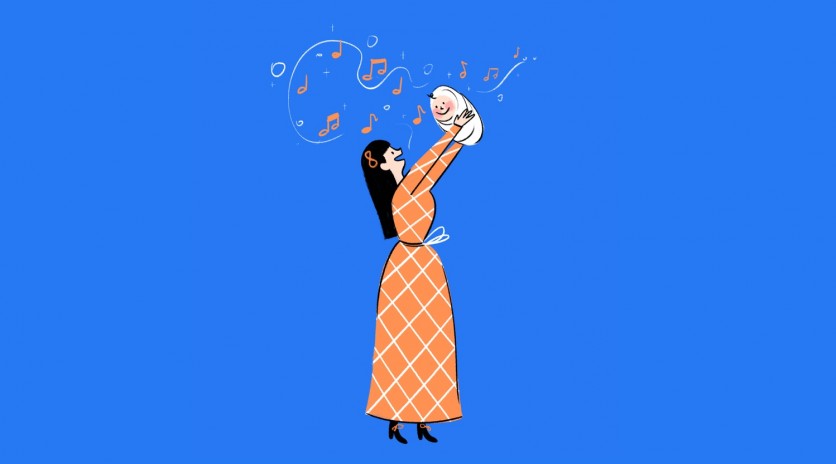 To the basic package we add KLANZY slings, airy wraps, feathers, balls and everything that will help us "feel" or even "see" music.
For children it is a time of carefree fun, for parents - a moment of relaxation.
Date: Thursdays at 11.30-12.15
Place: The music workshop room
Tutor: Anna Lis
Price:
15 PLN - for one class when purchasing a monthly pass (regular attendance)
20 PLN - entrance fee for single classes
Prior registration for classes is required at warsztaty@nospr.org.pl.