AUKSO Chamber Orchestra of the City of Tychy - NOSPR
AUKSO Chamber Orchestra of the City of Tychy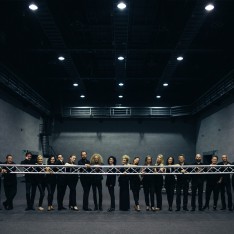 photo by Marta Rybicka
One of Europe's best chamber orchestras; an unquestioned leader in this field in the Polish music scene; Poland's flagship ensemble, representing its country worldwide for nearly 20 years. Founded by a group of graduates from the Katowice Academy of Music and by Marek Moś – an eminent violinist, conductor and chamber musician – the orchestra has been designed from its inception as a platform for artistic explorations and creative development, and for the joint creation of best quality art.
AUKSO means "growing" (from Greek). The word is also the Orchestra's motto, reflects the aspirations of its members and the direction of their professional progress. The orchestra's name stands for self-improvement, determination, openness and the acceptance of ever new challenges. AUKSO's educational projects are part of this programme. The AUKSO Summer Philharmonic, organised and hosted by the ensemble since 2000 in the region of Podlasie (Podlachia), in the unique atmosphere of one of Poland's most splendid destinations, offers master classes, open rehearsals and concerts which attract musicians and music lovers from all over the country.
The Orchestra's repertoire comprises works from the classics to contemporary, with special focus on Polish music. Composers such as Wojciech Kilar, Zbigniew Bujarski, Aleksander Lasoń, Grażyna Pstrokońska-Nawratil, Piotr Moss, and Cezary Duchnowski have entrusted the Orchestra with the task of presenting the world premieres of their new compositions. AUKSO's highly regarded interpretations of Polish music include numerous albums of works by Grażyna Bacewicz, Henryk Mikołaj Górecki, Witold Lutosławski, Wojciech Kilar, Zbigniew Preisner, and others. AUKSO has also scored successes with its recordings of film music (by such world-famous composers as Elliot Goldenthal) as well as soundtracks for computer games.
The musicians take special interest in crossover projects, combining classical music with jazz, alternative music and rock, and attempting to find a common denominator for all these genres or conversely – playing with and clashing opposed, separate types of musical language. In this field, AUKSO has performed with such great music personalities as Leszek Możdżer, Tomasz Stańko, Urszula Dudziak, Michał Urbaniak, and Motion Trio.
AUKSO's much publicised joint projects with Aphex Twin and Jonny Greenwood, presented as part of the European Culture Congress in Wrocław (2011), earned the Orchestra the Coryphaeus of Polish Music Award for "Event of the Year 2011", as well as bearing fruit in the form of the well known album Krzysztof Penderecki / Jonny Greenwood, released a year later by the cult US label Nonesuch, which presents works by Krzysztof Penderecki side by side with pieces by Jonny Greenwood inspired by the music of the Polish composer.
AUKSO's album in the series Chopin. The National Edition, recorded with pianist Janusz Olejniczak, won the 2011 Fryderyk Award of the Polish Phonographic Academy for the "Best Recording of Polish Music".
The Orchestra's numerous tours have taken the musicians throughout Europe, as well as to Asia and South America. AUKSO boasts numerous excellent collaborations with artists of such calibre as Jerzy Maksymiuk, Marc Minkowski, Rudolf Barshai, Howard Shelley, Jacek Kaspszyk, Władysław Kłosiewicz, Daniele Alberti, Piotr Anderszewski, Andrzej Bauer, Kaja Danczowska, Agata Szymczewska, Janusz Olejniczak, Olga Pasichnyk, The Hilliard Ensemble, and others. The Orchestra has played at Poland's most important festivals, such as the Ludwig van Beethoven Easter Festival, the Wratislavia Cantans, the Warsaw Autumn, Sacrum Profanum, Film Music Festival, Dialogue of Four Cultures Festival, Jazz Jamboree, and the International Festival of Stars in Międzyzdroje. Abroad, AUKSO has performed, among others, at the Barbican Centre, Sesc São Paulo, Auditorio y Palacio de Congresos de Zaragoza, Teatro de Caja España-Duero, and the festival Armonie sotto la Rocca.
Upcoming concerts
AUKSO x MOTION TRIO, Jan A.P. Kaczmarek's film music
Guest Orchestras / My Season Ticket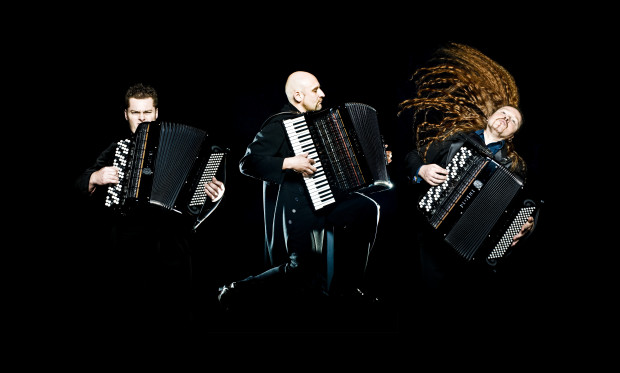 AUKSO x MOTION TRIO, Jan A.P. Kaczmarek's film music
Concert Hall
AUKSO x Leszek Możdżer
Guest Orchestras / My Season Ticket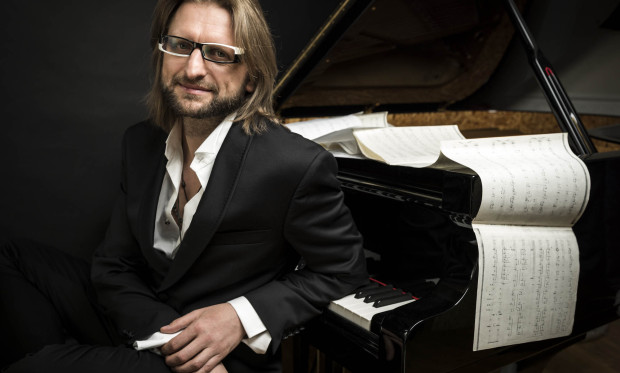 AUKSO x Leszek Możdżer
Concert Hall