Kuba Więcek - NOSPR
Kuba Więcek
Saxophone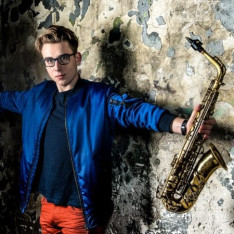 photo by Filip Błażejowski
Born in Rybnik (1994); a saxophone player and composer. He initially learned the cello, taking up the sax only after several years. A graduate of Rytmisk Musikkonservatorium in Copenhagen and Academy of Music in Cracow, he studied with such teachers as Lee Konitz, Steve Lehman, and David Binney, among others.
He performs with his own trio (Michał Barański – double bass, Łukasz Żyta – drums) and in many other projects, for instance with Piotr Orzechowski and Marcin Masecki, as a sideman – with the Franciszek Pospieszalski Sextet and Kamil Piotrowicz Sextet. He has produced albums for such rap artists as Ten Typ Mes (Hello Baby) and Koza (Sky over Berlin).
Publicly and critically acclaimed both in Poland and abroad, Kuba Więcek is the winner of a Fryderyk Award for 'Jazz Debut of the Year' and Mateusz Święcicki Music Award of Polish Radio Channel 3 for his debut album titled Another Raindrop. It came out in the cult series of 'Polish Jazz', which also released the next two projects by Kuba Więcek Trio: Multitasking ("Polityka" weekly's 'Album of the Year 2019') and Kwiateczki (with Paulina Przybysz, 2021).
His music fuses jazz with classical, electronic, folk, rock, and hip-hop music inspirations. A synthesiser is an indispensable tool that he uses both in the studio and at live concerts.
Since 2017 he has regularly been listed in the "Jazz Forum" polls among the best young generation saxophonists and musicians. In 2020 the "DownBeat" magazine placed him among the '25 For The Future Musicians with the potential to shape the genre'.
Upcoming concerts
JazzKLUB / Hoshii - Kuba Więcek's jazz desires
JazzKLUB / My Season Ticket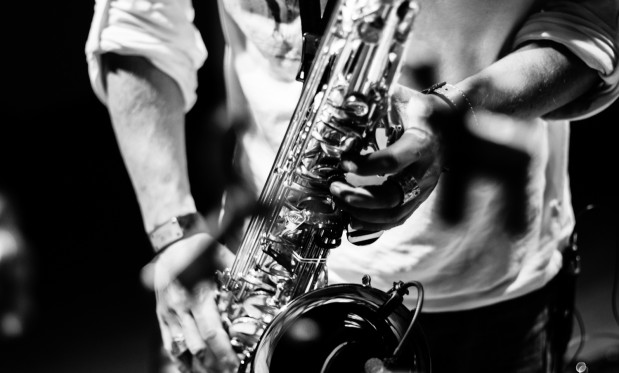 JazzKLUB / Hoshii - Kuba Więcek's jazz desires
Chamber Hall