Paweł Tomaszewski - NOSPR
Paweł Tomaszewski
Piano, keyboard instruments, music direction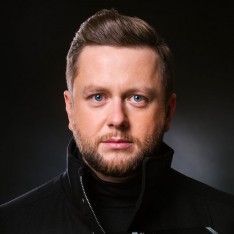 Born in 1983 in Gostynin. He is a lecturer in the Karol Szymanowski Academy of Music in Katowice. He has received a Master's Degree in mentioned academy in two faculties: piano performance and composition and arrangement.
Fronting his own band Paweł Tomaszewski Trio he's a winner of all most important jazz competitions in Poland, including: 1st Prize at the Jazz Standards' Festival in Siedlce (2006), Grand Prix and a special Radio Kraków Prize at Jazz Juniors Festival (2006), Grand Prix of LOTOS Jazz Festival – Bielska Zadymka Jazzowa in Bielsko-Biała (2006), Individual Prize at Jazz on the Odra River Festival in Wrocław (2003, 2004).
During his career he has performed and worked with top international and Polish artists such as: Maria Schneider, Nigel Kennedy, Eric Marienthal, Dean Brown, Rick Margitza, Larry Coryell, Xantoné Blacq, Z-Star, Judy Bady, Michal Urbaniak, Jaroslaw Śmietana, Piotr Wojtasik, Grzegorz Nagórski, Urszula Dudziak and many others.