Piotr Orzechowski "Pianohooligan" - NOSPR
Piotr Orzechowski "Pianohooligan"
Piano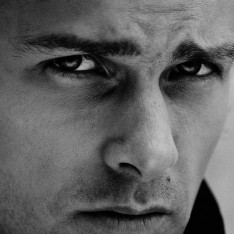 photo by Adam Golec
A pianist, improviser, and composer. A graduate of Berklee College of Music. A laureate of several prestigious awards, by the critics, hailed 'the most creative and uncompromising artist of the Polish young jazz'. After a spectacular victory at the Swiss Montreux Jazz Solo Piano Competition 2011, he has been performing all over the world and every subsequent record he has released appeared to be an important cultural event. His style is a synthesis of genres, escapes simple classifications, and is impossible to be pigeonholed.
Piotr Orzechowski skillfully compasses the fields of classical and improvised music, often blurring the line between them.
As a leader of the High Definition Quartet ensemble, he has broadened the performative concept of a jazz band. As a soloist, Piotr Orzechowski performs the classical music repertoire with the leading Polish orchestras such as the Sinfonia Varsovia, the Polish National Radio Symphony Orchestra in Katowice, Polish Radio Orchestra in Warsaw, or the AUKSO Chamber Orchestra of the City of Tychy.
He has collaborated with the contemporary music giants such as Philip Glass and Krzysztof Penderecki. He has performed with prominent artists of the international jazz scene including Randy Brecker, Avishai Cohen, Victor Mendoza, and Carlos Zíngaro. He has realized projects with the great figures of the pop music industry, i.a. Adrian Utley, William Basinski, Natalia Nykiel, Skalpel.
Piotr Orzechowski has won 'O!Lśnienia' Onet Culture Award, 'Kryształki Zwierciadła' granted by Zwierciadło magazine, 'Kulturalne Odloty' by Gazeta Wyborcza, and the Grand Prix Jazz Melomani. He has been shortlisted for the most important Polish awards such as Fryderyk, Koryfeusz Muzyki Polskiej, Gwarancje Kultury (TVP Kultura). He graduated from Faculty of Philosophy at the Jagiellonian University in Krakow.