Robert Kubiszyn - NOSPR
Robert Kubiszyn
Double bass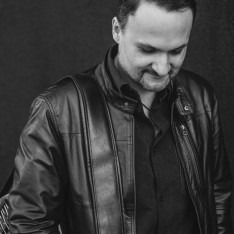 photo by Sisi Cecylia
Acoustic and electric bass player, composer and producer. He is one of the most versatile and in-demand bassists of the Polish scene.
He has performed as a session musician and sideman throughout his career with a large list of Polish and worldwide artists, with whom he has worked throughout the years, spanning his talent and abilities from jazz to pop.
His discography is over 150 long play albums, recorded with various artists.
Robert's recent studio and stage collaborations include (among others):
Anna Maria Jopek, with whom he cooperated during her many projects, featuring such legendary artists as Pat Metheny, Makoto Ozone, Gonzalo Rubalcaba, Branford Marsalis, Richard Bona, Dhafer Youssef, Gil Goldstein, Mino Cinelu.
Robert Kubiszyn also worked with many other great musicians such as: Vinnie Colaiuta, Dean Brown, Gary Husband, Takuya Kuroda, Frank McComb, Grzegorz Turnau, Henryk Miśkiewicz, Marek Napiórkowski, Adam Pierończyk, Jarosław Śmietana, Dorota Miśkiewicz, Janusz Muniak, Tomasz Stańko, Zbigniew NamysŁowski, Krzysztof Herdzin, Urszula Dudziak, Ewa Bem, Michał Urbaniak, Natalia Kukulska, Mieczysław Szcześniak, Kuba Badach, Cezary Konrad.