Victorien Vanoosten - NOSPR
Victorien Vanoosten
Conductor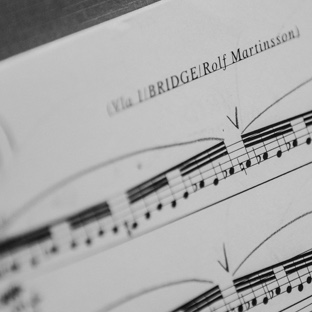 photo by Germain Verhille
Conductor and pianist Victorien Vanoosten is the music director of the Ensemble Symphonique Neuchâtel in Switzerland since 2019. He is also the principal conductor of DEMOS, a French project and equivalent ensemble to El Sistema founded by Philharmonie de Paris. A former assistant conductor to music director Daniel Barenboim at Staatsoper Unter den Linden in Berlin, Mr. Vanoosten frequently returns to the Staatskapelle Berlin and regularly collaborates with some of the leading orchestras and opera companies in Europe and the Americas.
Recent and upcoming season highlights for Mr. Vanoosten include productions of Rossini's Le Comte Ory and Grieg's Peer Gynt at Zurich Opera, Bizet's Les pêcheurs de perles at Staatsoper Unter den Linden, Gounod's Debussy'Faust at Opéra de Québec, concert performances of Debussy's Pelléas et Mélisande in Neuchâtel and Basel. He recently conducted ciritically acclaimed concerts of the Orchestre national de l'Île-de-France at Philharmonie de Paris and new productions of Gounod's Reine de Saba and Bizet's Carmen at Opéra de Marseille. He has been invited to conduct The New Year's concert series of the Brussels Philharmonic with a programme including Richard Strauss' Rosenkavalier Suite and will return to his orchestras in France and Switzerland with a wide range of symphonic and operatic programmes of French, Italian, American, Slavic and German repertoire. At Staatsoper Unter den Linden, Mr. Vanoosten lead performances of Cherubini's Médée featuring Sonya Yoncheva in the title role, and Bizet's Les pêcheurs de perles, a Wim Wenders production.
In 2014, he had been appointed assistant conductor of the Opéra de Marseille and became associate of music director Lawrence Foster. At the Opéra national de Paris, Mr. Vanoosten conducted a reduced Ring des Nibelungen by Richard Wagner. He has lead critically acclaimed performances of French repertoire in particular, including Massenet's Manon and Hérodiade, Thomas' Hamlet and Messager's Madame Chrysanthème, as well as ballet performances of Stravinsky's Le sacre du printemps and Debussy's Prélude à l'après-midi d'un faune, among others.
Outstanding soloists who have already marked his career include Olga Peretyatko, Stéphanie d'Oustrac, Karine Deshayes, Sabine Devieilhe, Marianne Crebassa, Rolando Villazón, and Michael Volle.
As a pianist and conductor, Victorien Vanoosten recently performed Ravel's Piano Concerto in G. His video art production of Stravinsky's Le sacre du printemps, created during the 2020/2021 lockdown (The Isolated Ensemble), went viral and had rave reviews around the globe. In 2015, Victorien Vanoosten released his first piano solo CD featuring his own transriptions of orchestral works by Debussy, Stravinsky, Duruflé, Saint-Saëns and Ravel. He was artistic editor of La boîte à musique, a classical music program on French national television, from 2010 to 2015, and has repeatedly appeared on Radio France and Radio Classique programs.
Victorien Vanoosten, who grew up in Lille, studied piano with Michel Béroff at the Paris Conservatory as well as conducting in Paris and Helsinki with Esa-Pekka-Salonen, Alain Altinoglu, Leif Segerstam, David Zinman, Péter Eötvös, and Pierre Boulez. In 2016 he won the ADAMI Conducting Competition. Mr. Vanoosten also received fellowships from Mécénat Musical Société Générale and Fondation Banque Populaire, among others.