Kaleidoscope - NOSPR
Season 23/24
Kaleidoscope
A music journey through the genres, styles, and sounds of remote lands and areas a very short distance away.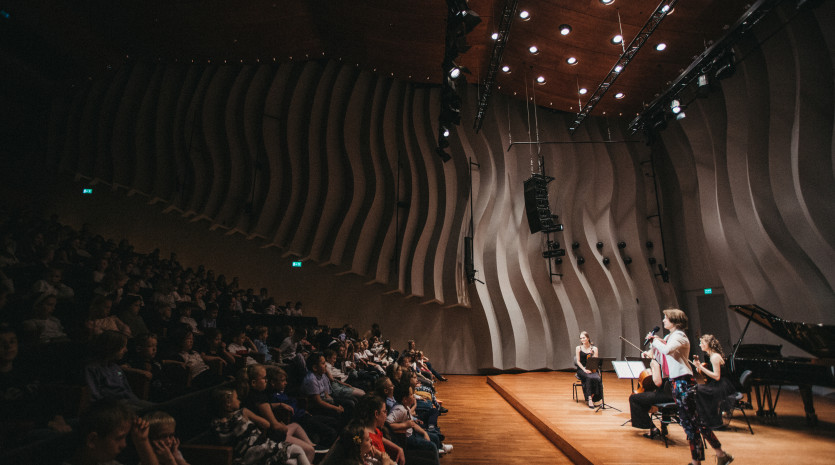 The Kaleidoscope is a series of concerts for primary schools and kindergartens, this season filled with musical stories for children wound around great composers' masterpieces and lives.
We will immerse ourselves in the joy of family music-making, learn about a diverse set of instruments and forms of concert – from micro piano recitals to chamber performances with ensembles ranging from a duet to an octet.
Upcoming concerts in this program