Starter Package - NOSPR
Season 23/24
Starter Package
First steps into the world of music. Workshops for mothers and fathers with infants of 6 to 18 months, based on song as the most natural form of music language to the accompaniment of simple instruments.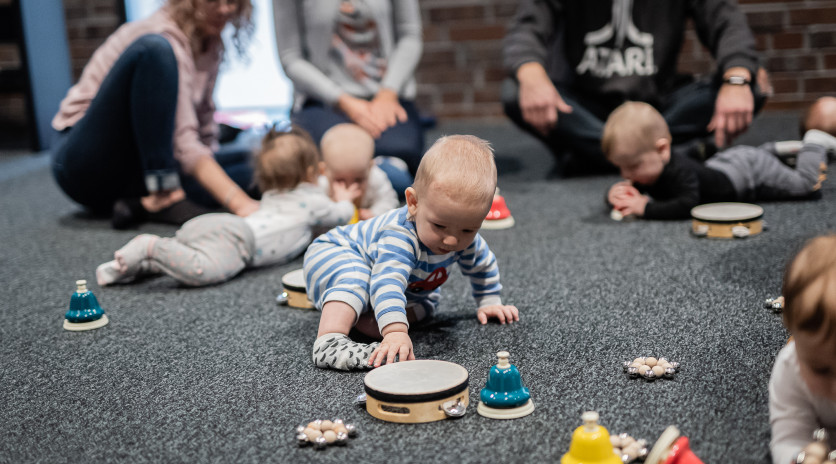 Simple songs, folk melodies, and lullabies as a starter package for new parents. Solo parts are practiced at home.
Days: Wednesday, 9:15-10:00 a.m. and 10:15-11:00 a.m.
Music workshop room
Tutor: Agnieszka Szromek & Anna Lis
Single workshop price with a season ticket package: PLN 15 (The number of season tickets is limited)
Single entry price: PLN 20 (Single-entry tickets can be bought at the box office and online starting from Friday before the workshop; the number of tickets is limited.)

Workshops start in the October.
Registration and information