Sound Walks - NOSPR
Season 23/24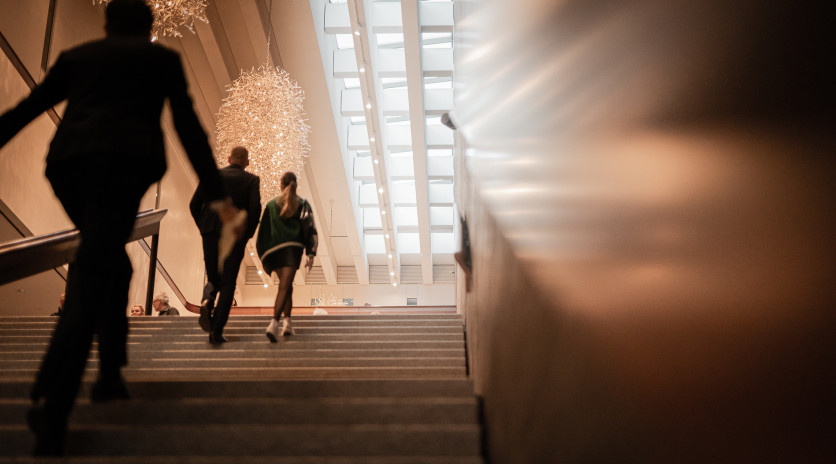 Join us for a walk! Throughout the season, regardless of the time of year or weather, we want to unveil the secrets of NOSPR during Sound Walks.
Can the building where a symphony orchestra performs be an instrument itself? If so, how does an empty hall sound when there are no musicians in it? How far will a clap or snap travel, and what if we fill the room with measured footsteps? Can we hear a whisper from a distance, and what does the orchestra sound like when we 'eavesdrop' on it from behind the scenes?
During the walk, we will discover the sound of NOSPR together – in its literal, down-to-earth form. We will listen to walls, pillars, various structures, and materials from which the orchestra's venue is built. We'll strain our ears in places inaccessible during the regular building exploration, test our attentive listening, and even attempt to generate sounds in different acoustics using body percussion and available instruments.
Duration of the walk: 60-90 minutes
The walks take place in the morning hours, between 9:30 AM and 12:00 PM.
The walks are aimed at organized groups – children (from 9 years old), youth, and adults. A group can consist of a maximum of 25 people.
Tickets: priced at 10 PLN
Dates will be announced one month in advance due to the need to accommodate the evolving orchestra rehearsal schedule.