First Steps - NOSPR
Season 23/24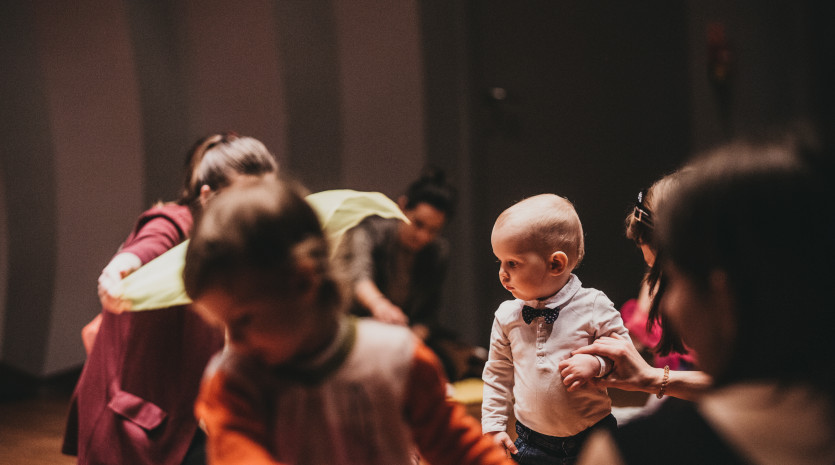 First Steps into the World of Music. Classes for Parents with Children, based on singing and movement, as the most natural forms of the musical language. Simple instruments accompany us during the classes, along with the klanza scarf, airy ribbons, feathers, balls, and everything that helps us "feel" and even "see" the music.
For children, it's a time of carefree fun, and for parents, a moment of relaxation.
Date: Thursdays at 12:00 – 12:45 PM
Location: Music Workshop Room
Tutor: Anna Lis
Tickets: 15 PLN (with a pass), 20 PLN (single entry ticket)
Registration: workshops@nospr.org.pl
Classes start from October.